Low Price Red Heels Plus Ideas For Jazzing Up An Old Pair
These cheap red heels have been chosen for not just for their great value, but how good they look too, I don't want any cheap looking red heels here, just gorgeous ones that happen to be low priced! All of the shoes here are hand-picked and many of the awesome low priced red heels are actually in the sales, with really good savings on them.
Red shoes always cause a stir, and are a favorite for nights out, just think, if you spend less money on the shoes, you can spend more on having fun!
Cheap Red Pumps For Every Occasion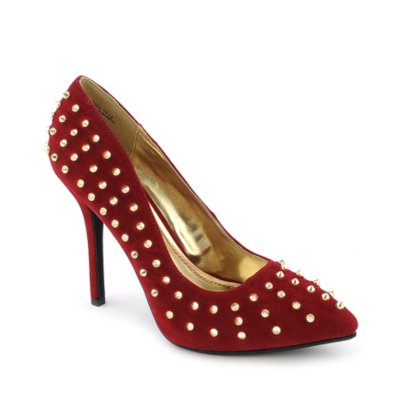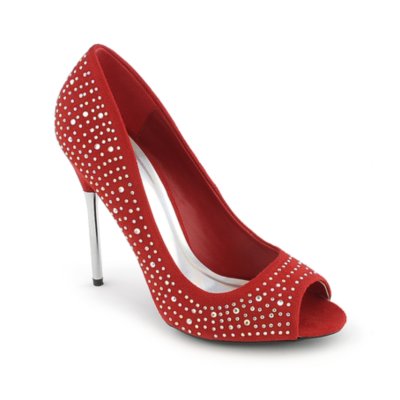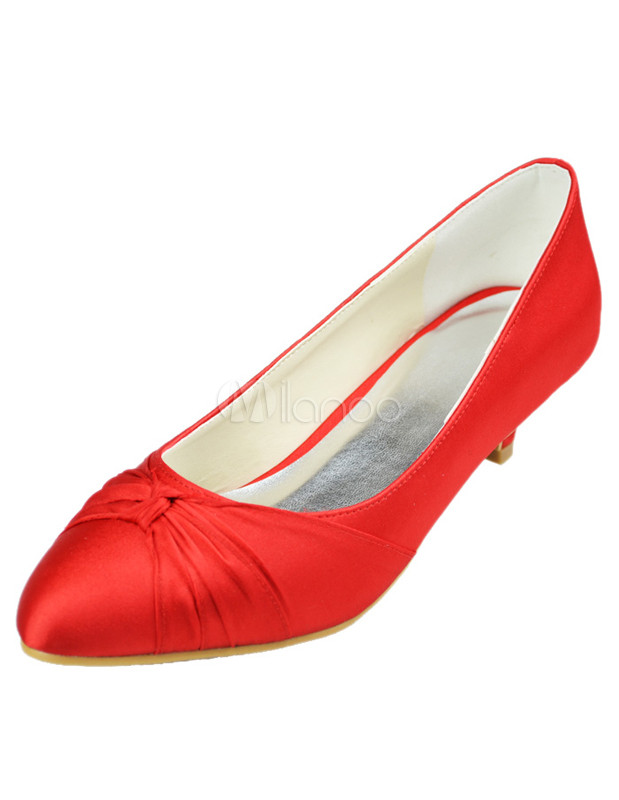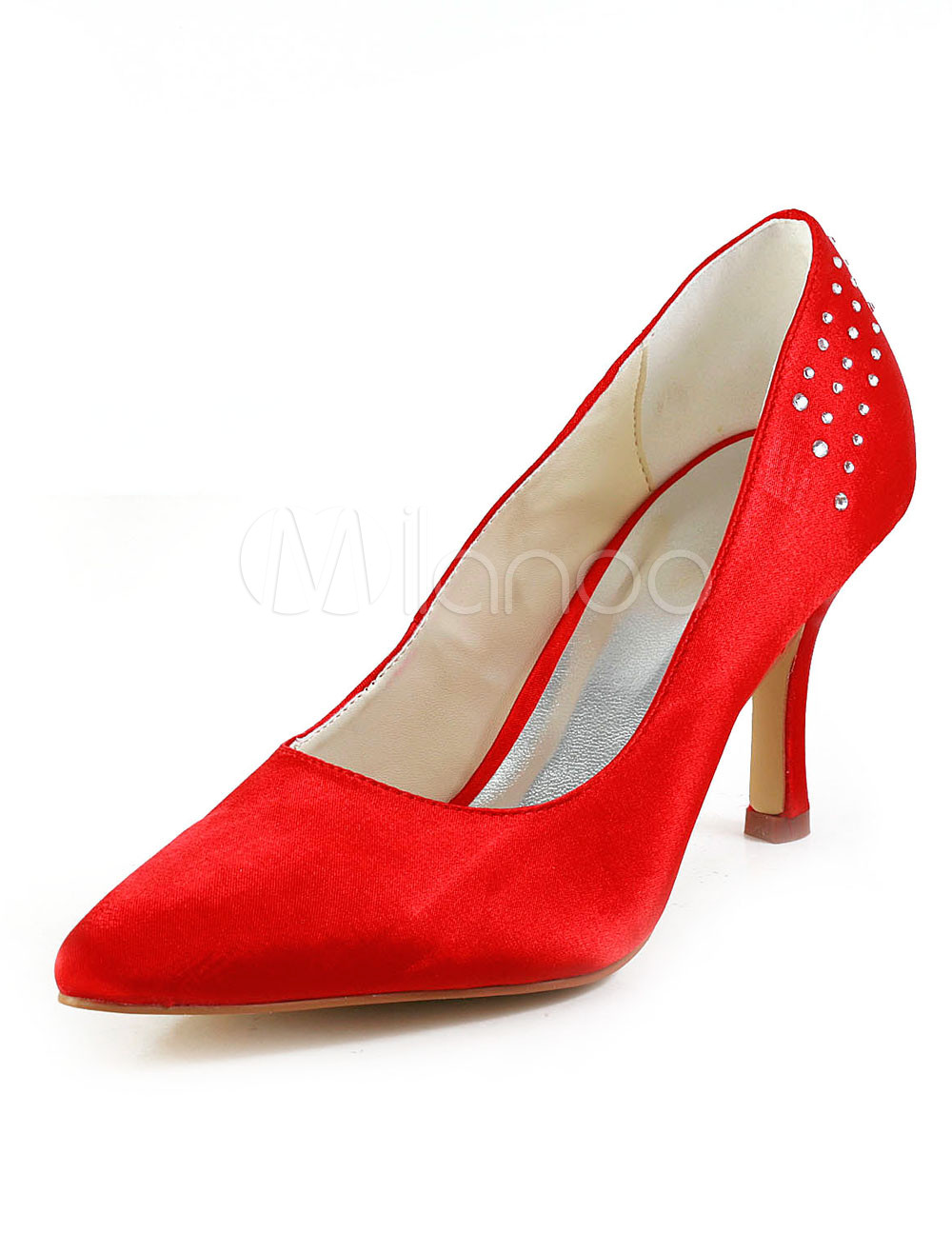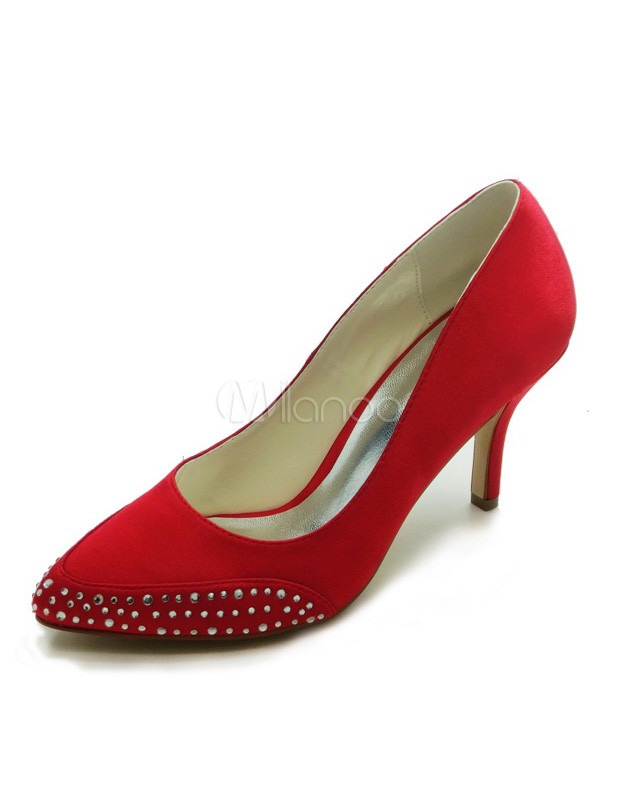 I like to wear red pumps with my jeans when I am chilling out or shopping, they also look great against all kinds of black outfits.
These cheap red heels are ideal for a variety of occasions, from office, to party, and of course, every day use too!
Red Feathered Shoe Tutorial - Make this pretty feathered shoe out of a pair of cheap heels
This is a very pretty shoe that has been made by taking an old pair of pumps and glittering the heel, a ring of red feathers around the heel of the shoe finish them off.
Very easy little project and a nice way to make a pair of cheap red prom shoes
Open Toe Red Pumps For A Low Price
Wow! These cheap red heels are all pretty cute, I really like open toe pumps, I think they look more dressy than regular pumps and are good for nights out.
Save Money On These Beautiful Red Open Toe Pumps
These shoes would be wearable to any kind of party, ball, or evening affair. They have a satin-look upper, with a large flower accent of the toes, the flower accent has a large crystal in the middle.
How To Glitter your Pumps And Add Red Glittery Stars - Cheap and fun way of jazzing up some past-it pumps......Use any colors you like!
This video shows how to glitter a pair of pumps, and then make and add red glittered stars to them. The finished shoes look pretty awesome, and this is a nice easy project to do.

You don't have to use black glitter to coat the pumps, you could do it the other way around, with the red glitter coating the pump and the black glitter on the stars (or any color that you like.)

There are two more tutorials about glittering shoes further down too, those use red glitter, and one has a lovely red and silver glitter color scheme.





Low Price Red Slingback Pumps




These red slingback pumps are perfect for evening wear, they would make great prom shoes and would look good at formal occasions, they are also well suited to parties and nightclubs.




D.I.Y Red Glitter Shoes - A cheap way to re-cycle old shoes and make some pretty new ones.




There are two videos here which show how to add glitter to high heels, both tutorials use red glitter but you could use any color or even a mixture.

Make sure to use any sprays or fixatives in a well ventilated area!




Red Sandals That Won't Make You Poor!




Mmmm, lovely low price red sandals that will look amazing with dresses and skirts, sandals also look good with shorts, and anything else that will show them off really!

Low Priced Red Party Sandals




This pair of heels is fun and modern and they don't cost the earth either, the platform and heel are accented with hundreds of tiny gold studs.